Walmart, Neighborhood Market and Sam's Club's donate nearly $477,000 to UC Davis Children's Hospital
Walmart, Sam's Club and Neighborhood Market stores throughout inland Northern California teamed up this summer to fundraise for UC Davis Children's Hospital. The annual Children's Miracle Network Hospital's (CMN) campaign raised $476,994 through register, self-checkout or online donations from shoppers. This year's total topped 2021 and saw the return of the "Round Up" feature, allowing customers to round up purchases to the nearest dollar and donate the difference.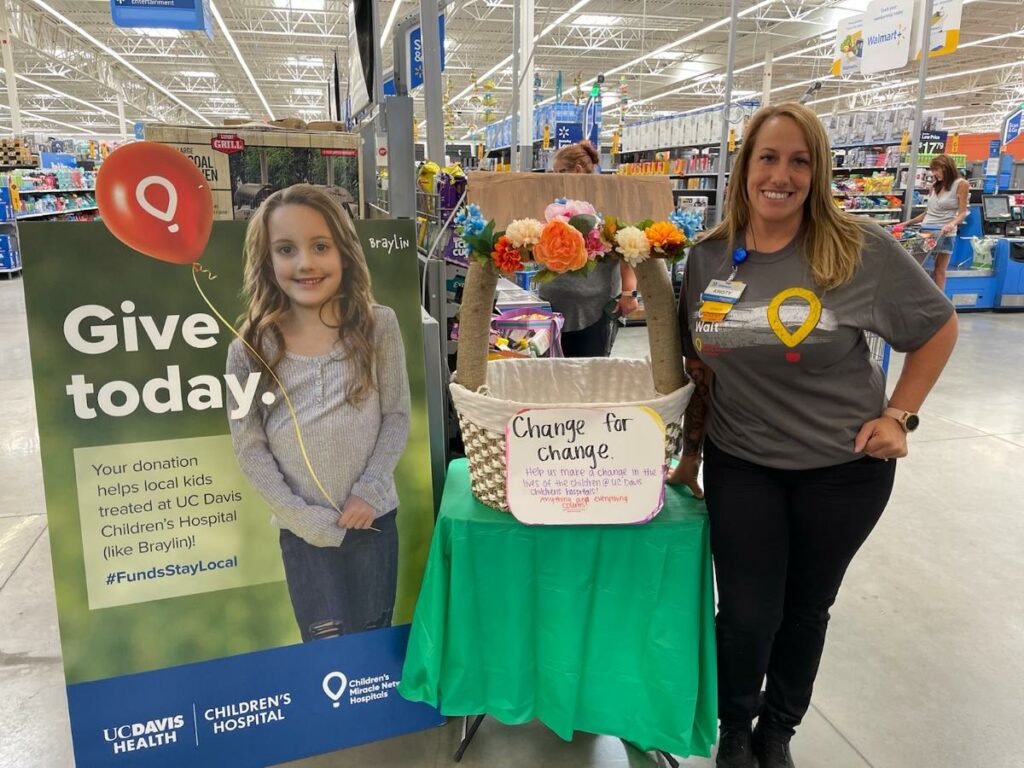 All funds raised at the 50 local Walmart/Neighborhood Market and six local Sam's Club locations from Anderson to Tracy stayed here in the region to help sick and injured children treated at UC Davis Children's Hospital. Funds raised this year brought the total donation to CMN at UC Davis to more than $9.5 million since 1987.
Hospital leadership, including UC Davis Medical Center chief administrator and UC Davis Health chief operating officer Brad Simmons, as well as physicians, nurses and other children's hospital staff, made store visits during the campaign to meet with associates and share the impact of dollars raised.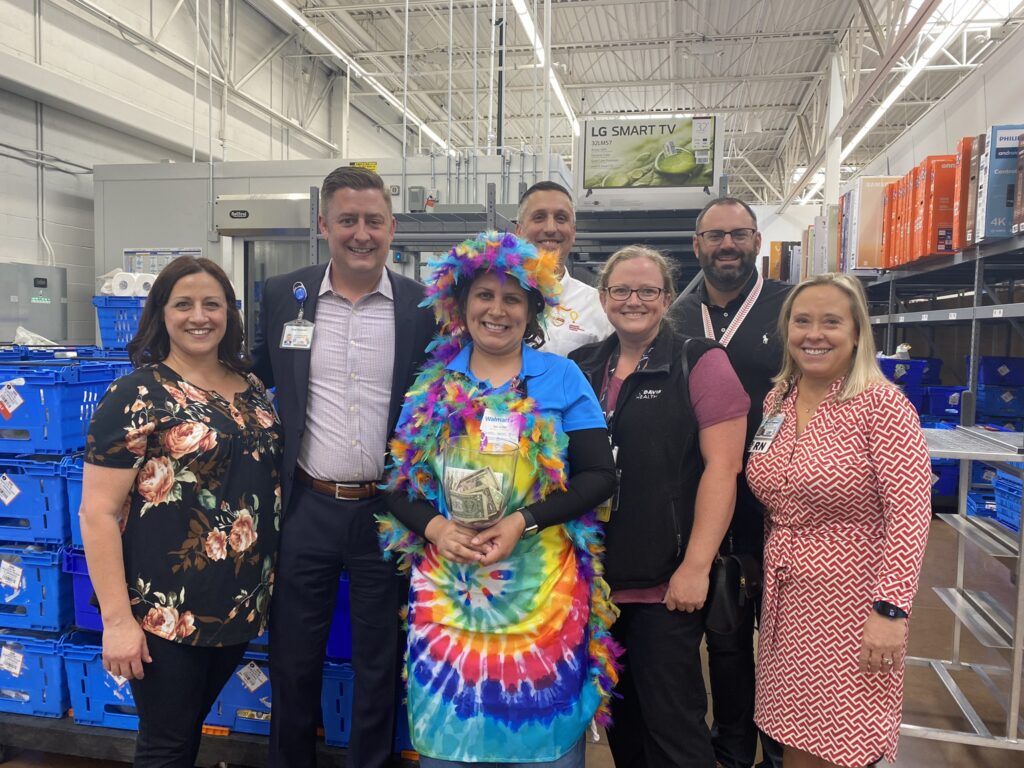 Charlie Albertalli, associate director of CMN at UC Davis, thinks those in-person visits helped associates raise the bar.

"Helping kids live better is not just a slogan. The associates need to know they are really changing kids' health," Albertalli said. "By hearing frontline staff tell stories of real patients who had their lives saved, the team can make the connection between the money and the miracles. When children get the care they need when they need it, they can and do live better!"
As a longtime CMN partner, Walmart /Sam's Club has been integral in supporting CMN Hospitals like UC Davis Children's Hospital. Since 1987, this CMN partner has raised more than $1 billion for local children's hospitals across the U.S. and Canada. Donations fund a full range of children's services including research, education and clinical care.